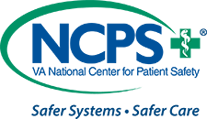 Although oncology care providers are leaders in patient-safety, oncology-related medical errors do happen. Such errors may result in patient injury or death. The Veterans Health Administration (VHA) National Center of Patient Safety used data obtained from the adverse event reporting database for root cause analysis (RCA) to specify how and why these adverse events occurred in the VHA and what can be done to avoid these occurrences in the future.
In research discussed by the Journal of Clinical Pathways, the most common oncology-related medical errors reported in Veterans Affairs hospitals were directly related to a lack of care coordination between providers and care locations. Dr. Maya Aboumrad and colleagues conducted a study to identify adverse event root causes. The study looks at adverse event reporting from October 2013 to September 2017 in search of identifying event types, root causes, severity of outcomes, care processes, and suggested actions and identified a total of 48 oncology provider-related RCA reports. Aboumrad and colleagues determined 83 root causes from the oncology-related reports, which were categorized across five categories based on type: process or policy, communication, education or experience, staff or scheduling, and equipment or environment. The 48 event types can be broken down into:
Care delays (39.5% [n = 19])

Issues with chemotherapy (25% [n = 12]) and radiation (12.5% [n = 6])

Suicide (10.5% [n = 5])

Other (12.5% [n = 6])
Of the 48 reports:
27.1% (n = 13) resulted in death

4.2% (n = 2) in severe harm

18.8% (n = 9) in temporary harm

20.8% (n = 10) in minimal harm

2.1% (n = 1) in no harm.
This analysis highlights that there is a need to improve care processes and policies, interdisciplinary communication, and care coordination. Possible methods of improvement include comprehensive cancer clinics, usability testing of medical equipment, and standardization of processes and policies. However, additional studies are necessary to assess oncologic adverse events across specialties.
ACT.md is working with leading cancer centers in the US to improve care coordination and reduce burdens on patients, families, and caregivers. Factors contributing to burdens include costs of transportation and parking, time away from work, and work accommodations required of family members. This patient-centered care redesign initiative involves the development of regional networks of local, community-based cancer specialists and physicians at urban cancer centers. ACT.md's healthcare collaboration hub is helping cancer patients get the care they need from cancer specialists closer to home, reducing the need to travel long distances to access specialized expertise at urban cancer centers.
Get in touch
There are several ways to get in touch:
Email us at sales@act.md

Chat with us here on the bottom-right of the screen

Send us a note through the form below