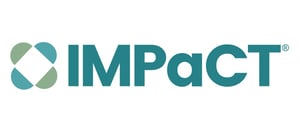 Many healthcare organizations are trying to improve population health with a concerted effort around the social determinants of health. An area of innovation and promise is the use of community health workers, or CHWs, which are individuals from local communities who can see and act on social issues that are invisible to community outsiders, as a result of their personal lived experiences and established relationships.
Dr. Shreya Kangovi of the University of Pennsylvania and her colleagues developed IMPaCT, a tool to improve mental health, quality of care, and increased chronic disease control all while decreasing hospitalization. IMPaCT can be used to assess the core components of effectiveness and, alongside a proven hiring and training process for CHWs, IMPaCT can help CHWs be as effective as possible when serving their communities.
Successful CHWs often share demographic characteristics with their patients, and are also natural helpers with innate altruism and empathy. These attributes are what distinguish CHWs from navigators, health coaches, care coordinators, and care managers, for example. Although CHWs are able to take on such roles, they have an identity beyond those job titles which allows for a deep trust to be built with patients.
How IMPaCT Helps CHWs Succeed
Since CHWs are nontraditional employees, recruiting and hiring them also requires nontraditional tactics. To find potential CHWs with the most compatible personalities, it often makes sense to post jobs at local volunteer organizations instead of on websites or job boards. During interviewing, it may helpful to conduct a series of behavioral interviews with hypothetical case scenarios, or role-play with candidates to evaluate the applicant's ability to listen, build trust, and come up with solutions without becoming impatient or dismissive.
In addition to these exercises during the interview process, there is a need for training at all levels. NEJM Catalyst explains, effective training involves the use of standardized skill checks to engage adult learners and to ensure mastery of interpersonal techniques (e.g., motivational interviewing, active listening, respecting boundaries, etc.).
In their day-to-day work, CHWs are often used to reinforce conventional medical care instead of what may be their most valuable qualities: the ability to provide creative, patient-centered, social support. Using IMPaCT, CHWs adapt each intervention into a patient-centered action plan. These plans may not necessarily be medical in nature but are no less important and are flexible enough that interventions can utilize basic patient, family, and community resources.
Successful CHW programs focus on identifying long-term support systems that patients can rely on when they are no longer being supported by CHWs.
ACT.md in Action
ACT.md is collaborating with Boston Medical Center in a number of innovative programs focused on community-based care coordination to improve care and reduce burdens on patients, families, and caregivers. Community health workers and volunteers play a major role in the interventions with the Massachusetts Alliance for Complex Care, Housing Prescriptions as Health Care, and Epilepsy Learning Collaborative, in which ACT.md's secure, web-based healthcare collaboration software facilitates structured and efficient communication among medical and community care team members. Community care coordinators use ACT.md to track the coordination effort it takes ensure the healthiest possible outcomes. The entire team uses ACT.md to coordinate, manage, and transition care across settings. Each patient has a secure and individualized Care Plan that is accessible to family and community providers.
More about IMPaCT
Visit The Penn Center for Community Health Workers
Get in touch
There are several ways to get in touch:
Email us at sales@act.md
Chat with us here on the bottom-right of the screen
Send us a note through the form below