HUBweek's Healthcare Redesign Collaborative: Keynote Speaker and Panel of Experts

At HUBweek's Healthcare Redesign Collaborative, come and explore the crossroads of cutting-edge clinical practice, insurance innovation, and the digital patient experience. Join us for a can't-miss Keynote Address and impressive Panel Discussion!
This year's Keynote Speaker is Dr. Scott Berns, President and CEO of NICHQ, the National Institute for Children's Health Quality based right here in Boston, where a passionate team of experts and advisors are pushing the boundaries on what is possible in order to make real and rapid change happen for children's health outcomes.
With event registration tipping over 100, this event will host a fun crowd at the Hatch digital health innovation center right in the heart of Fenway/Longwood:
Location is Landmark Center, 401 Park Drive, on the 8th Floor.
Date is Wednesday, October 11. Doors open at 3:00 PM.
Program begins at 3:30 PM and ends at 5:00 PM.
Stick around for a Networking Happy Hour from 5:00-6:00 PM!
---
KEYNOTE SPEAKER
Scott Berns, MD, MPH, FAAP
Dr. Scott Berns is passionate about rapid quality improvement for child health, knowing that children's health cannot wait the decades that change often takes.
As President and CEO of NICHQ, Berns provides strategic direction and leadership of a growing portfolio of initiatives aimed at driving change to improve children's health. A board-certified pediatrician and pediatric emergency physician, he holds academic appointments at Brown University and is also co-founder and chairman of The Progeria Research Foundation. Berns received his bachelor and medical degrees from Boston University and earned his Master of Public Health degree from Harvard University.
At the 2017 Healthcare Redesign Collaborative, Dr. Berns will share NICHQ's experience in systems-level change, based on his work with Collaborative Improvement and Innovation Networks of healthcare leaders across the country. Following the Keynote, Dr. Berns will join our panel of experts for a wide-ranging discussion on how Boston's brightest minds are redesigning healthcare to achieve greater goals today.
---
HUBweek's Panel of Experts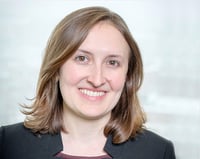 Julia Jackson, MBA, Managing Director of the Healthcare Transformation Lab at Massachusetts General Hospital
Julia Jackson is the Managing Director of the Healthcare Transformation Lab where she brings together innovative people to curate and deploy consumer-focused technology to improve the patient and provider experience. Promoting a culture of creativity and collaboration, Julia enjoys building relationships with teams to help them turn bright ideas into tangible solutions that improve care delivery. She earned her MBA from the Simmons School of Management in Boston and her BA from Washington University in St Louis. Prior to MGH, Julia managed public health programs in Malawi, Cote d'Ivoire and Haiti. She traveled abroad working with health ministries and consulting on leadership development.
Jack Maypole, MD, Co-Principal Investigator of the Massachusetts Alliance for Complex Care, a CMMI-funded project at Boston Medical Center and Baystate Medical Center
Dr. Maypole is a primary care and complex care pediatrician at Boston Medical Center. He is the director of the Comprehensive Care Program and the medical director of the SPARK program, a medical daycare, each serving children and youth coming from high risk or underserved communities, often having chronic and complex illnesses. He is a Clinical Associate Professor of Pediatrics at Boston University School of Medicine. He is also a freelance cartoonist.

His areas of research and interest include clinical innovation for more patient-centric care solutions, improving communication between clinicians and families, and leveraging technology (such as a cloud-based care plan for complex kids) to address the barriers to care.
Jason Robart, Chief Strategy Officer for Blue Cross Blue Shield of Massachusetts, and President and CEO of Zaffre Investments
At BCBSMA, Jason Robart leads the development of strategic plans with an eye towards sustaining the company's market leadership and competitive advantage. He formerly worked as executive vice president for Health Dialog, an international health care analytics company, where he worked with many of the largest Blues Plans in the country. He has extensive leadership experience in change management and the creation of high-performing organizations, including seven years as a principal at Mercer Human Resource Consulting. Robart holds a Bachelor of Arts in Political Science from Middlebury College.
---