A few members of our Boston team recently volunteered with Community Servings, a non-profit organization dedicated to cooking and delivering nutritious meals to people across Massachusetts who experience critical and chronic illnesses. This year, the organization will provide 650,000 meals to 2,300 critically ill individuals and their families.
We believe that food is powerful medicine. Malnutrition is a costly, prevalent problem for the healthcare system and studies show that access to nutritious meals improves health outcomes, lowers healthcare costs, and improves the quality of patient care.
The team spent their time at the Community Servings headquarters preparing vegetables, soups, salads, and packaging meal bags for their clients. Community Servings' made-from-scratch menus are designed by their registered dietitians and are carefully curated to meet the medical and nutritional needs of each client.
Community Servings works to measure the impact their efforts have on improving health outcomes for patients. Their medically tailored meals and healthcare utilization study found that patients who received their meals saw a 16% reduction in monthly healthcare costs. From policy advocacy to nutrition services, their programs aim to provide healing through food and educate along the way. Click here to learn more about Community Servings and their programs.
Are you in the Boston area and interested in getting involved with the great work Community Servings is doing? Plan a corporate/group volunteer shift or volunteer individually. Click here to get started!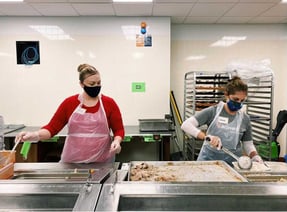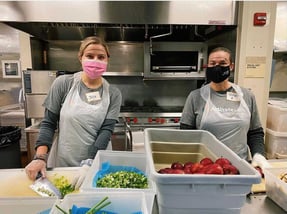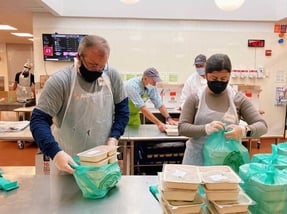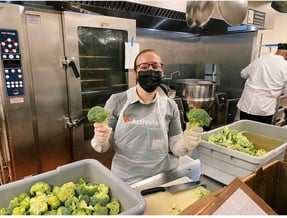 .