Worldwide, 300 million people are unaware that they are living with viral hepatitis. Without finding the undiagnosed and linking them to care, millions will continue to suffer, and lives will be lost. On World Hepatitis Day, July 28th, the World Health Organization (WHO) and World Hepatitis Association (WHA) call on people from across the world to take action and raise awareness to find the "missing millions".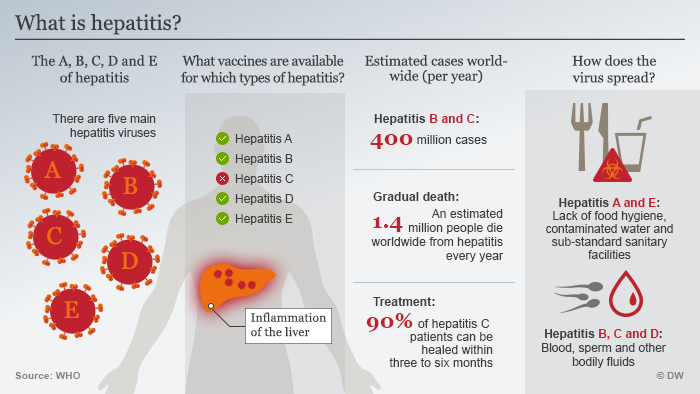 There are 5 kinds of Hepatitis viruses:
Hepatitis A: a vaccine-preventable, communicable disease of the liver caused by the hepatitis A virus (HAV). Hepatitis A is a self-limited disease that does not result in chronic infection.
Hepatitis B: a liver infection caused by the hepatitis B virus (HBV). For some people, hepatitis B is an acute, or short-term, illness but for others, it can become a long-term, chronic infection.
Hepatitis C: a liver infection caused by the hepatitis C virus (HCV). For some people, hepatitis C is a short-term illness but for 70%–85% of people who become infected with hepatitis C, it becomes a long-term, chronic infection. Chronic hepatitis C is a serious disease than can result in long-term health problems, even death. The majority of infected persons might not be aware of their infection because they are not clinically ill. There is no vaccine for hepatitis C.
Hepatitis D: also known as "delta hepatitis," is a liver infection caused by the hepatitis D virus (HDV). Hepatitis D is uncommon in the United States.
Hepatitis E: a liver infection caused by the hepatitis E virus (HEV). Hepatitis E is a self-limited disease that does not result in chronic infection. While rare in the United States, hepatitis E is common in many parts of the world. There is currently no FDA-approved vaccine for hepatitis E.
The impact of social determinants of health
Socioeconomic factors such as poverty and living conditions play a role in shaping infection risk and disease outcomes. For example, those who live in poverty are more likely to live in crowded conditions, with only limited access to quality healthcare. They are less likely to have the option to take off from work when sick, eat nutritious food, or sleep well, and they tend to experience more stress, and are more likely to abuse drugs and alcohol. All of these factors contribute to a weakened immune system and increase the chances of contracting infections that can lead to death.
In the U.S., infectious disease death rates have fallen about 19 percent over the past 25 years, but great disparities persist across the country. In poorer counties in states like Alabama, Georgia, Louisiana, Mississippi and West Virginia, rates of death from infectious diseases and lower respiratory infections were higher in comparison to more affluent counties.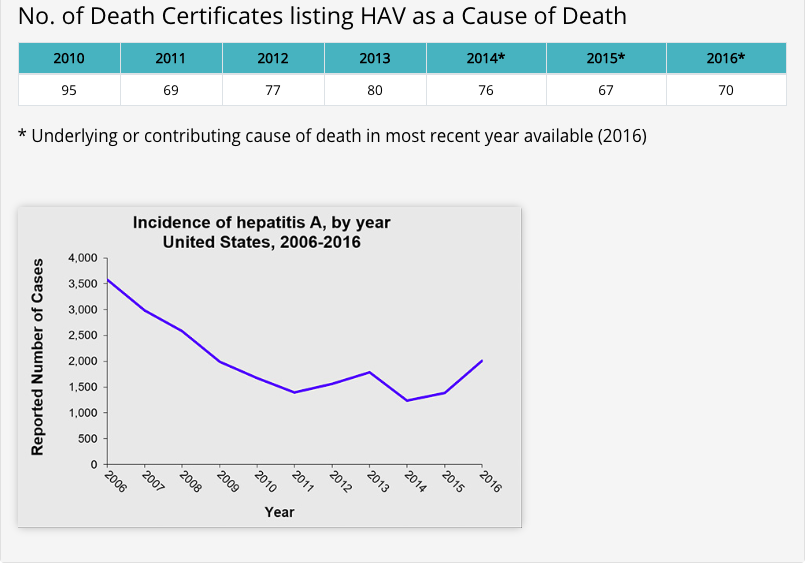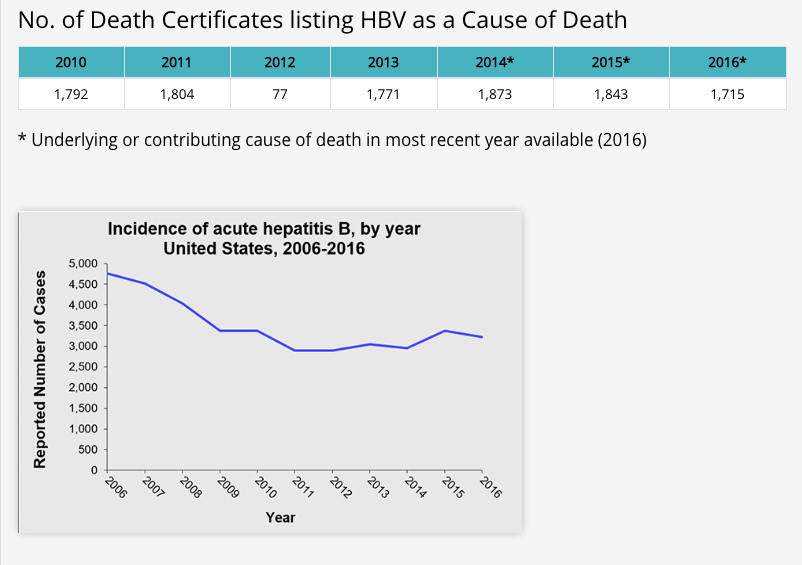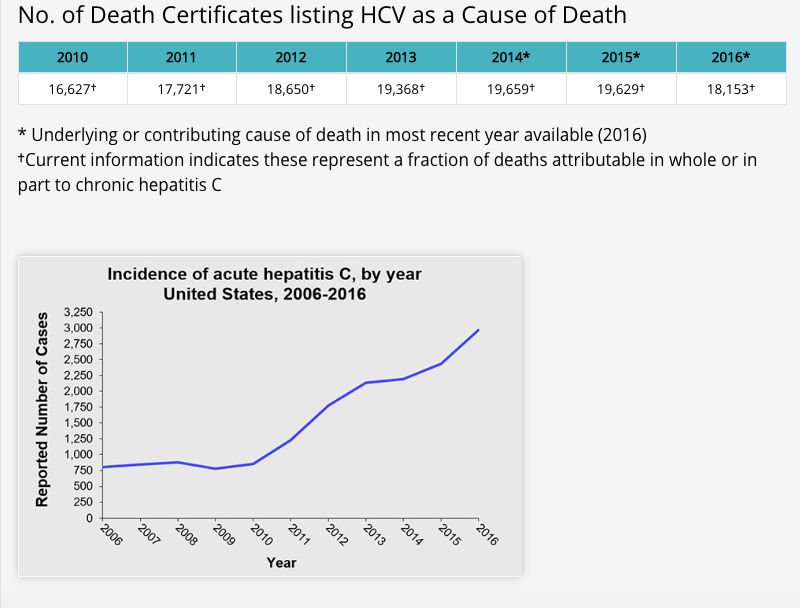 Rates of patients diagnosed with hepatitis A and C have surged in U.S. cities over the past five years, according to Melinda Wenner Moyer's May 2018 Scientific American story. Researchers agree the major driver of these rising numbers is the country's growing income inequality, but it is being ignored by most scientists and politicians, according to Moyer's article. Some researchers, however, are looking at the socioeconomic impact on infection risk. In addition, the Trump administration has proposed cutting funding for the Centers for Disease Control and Prevention (CDC), which is the leading U.S. agency on infectious disease prevention.
"We look more and more like the developing world, with very, very rich people and very, very poor people, and the very, very poor people are living in really abysmal situations," stated Margot Bushel, a physician and scientist at the University of California, San Francisco, to Scientific American.
The opioid epidemic has perpetuated the rise of infectious disease connected to social determinants. Infected needles, unprotected sex, homelessness, lack of access to medical care and other socioeconomic challenges are all associated with people who have physical addictions to drugs and opioids, and are factors in disease transmission.
For example, hepatitis A cases have been rising in communities where people have been diagnosed with a physical dependence on drugs, according to Dr. Jonathan Mermin, head of the CDC's National Center for HIV/AIDS, viral hepatitis, STD and TB Prevention. The CDC has been doing what it can to get hepatitis A vaccines to at-risk people, but "these populations are hard to reach," he told AHCJ members during an August 2018 webcast, because they are homeless or don't want to seek medical care.
Government leaders are scrambling to respond to the opioid epidemic. At least eight states have declared states of emergencies, which has given them flexibility in developing strategies for prevention and treatment of infectious diseases. One strategy that has worked well in Alaska is syringe service programs. These programs allow people with dependence on drugs to obtain clean needles, according to Dr. Jay Butler, chief medical officer and director of public health with Alaska's department of health and social services.
World Hepatitis Day, is an opportunity to step up national and international efforts on hepatitis, encourage actions and engagement by individuals, partners and the public, and highlight the need for a greater global response.
The date of 28 July was chosen because it is the birthday of Nobel-prize winning scientist Dr Baruch Blumberg, who discovered hepatitis B virus (HBV) and developed a diagnostic test and vaccine for the virus.

Low coverage of testing and treatment is the most important gap to be addressed in order to achieve the global elimination goals by 2030.