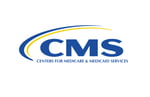 The Medicare Shared Savings Program (MSSP) launched in 2012 and has since grown from 27 ACOs to now 561 covering around 10.5 million beneficiaries in 2018. In August this year, CMS proposed an overhaul to MSSP in order to promote more downside financial risk assumption among ACOs - essentially proposing to give ACOs significantly more financial skin in the game. Perhaps unsurprisingly, ACOs are pushing back.
Although the Medicare ACO program has significantly expanded since its beginnings, 82% of participating ACOs are still in the upside-only financial risk track, meaning they get paid for their performance but not penalized. CMS Administrator Seema Verma declared that "the time has come to put real 'accountability' in Accountable Care Organizations", explaining that "most Medicare ACOs do not currently face any financial consequences when costs go up, and this has to change." The approach Verma wants to take to facilitate this change is to reduce the flexibility and benefits that are available to upside-only ACOs in the new MSSP and renaming them as Pathways to Success.
ACOs have been outspoken in their objections, expressing in detail their concerns for being required to more quickly assume downside financial risk:
Over 70% of MSSP ACOs that must assume downside financial risk by 2019 are likely to quit the MSSP.
Finalizing the proposals to accelerate the downside financial risk assumption timeline and reducing the shared savings rate to just 25% for upside-only ACOs would jeopardize the future of the MSSP.
Proposed changes to the MSSP could threaten the care quality and Medicare spending improvements generated by the ACOs.
The shortened downside financial risk assumption timeline does not account for the time and experience needed for ACO success.
"A more gradual pathway is critical for hospitals and health systems that are interested in participating in risk-bearing models – particularly those that are exploring such models for the first time," stated

American Hospital Association EVP Tom Nickels.
However, pro-downside risk industry experts argue:
Shifting to downside financial risk helps to "weed out ACO squatting" tweeted

Aledade CEO and former National Coordinator for Health IT Farzad Mostashari MD.
The abbreviated timeframe to take on downside financial risk and the lower shared savings rate for upside-only ACOs will be the wake-up call organizations need to mature in the program.
The CMS is expected to finalize proposals to modify the large Medicare ACO program in the weeks ahead.