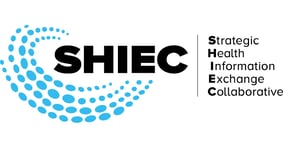 The Strategic Health Information Exchange Collaborative meets this week in Maryland. ACT.md is proud to sponsor this year's event. If you're attending SHIEC's Annual Meeting, be sure to visit ACT.md at Booth #504 for a chance to win Apple AirPods!
Here are ACT.md's picks for the top SDOH-related sessions at this year's meeting.
MONDAY
Throwing Everything You've Got at a Problem Like the Opioid Epidemic
2:40-3:30PM in Potomac A/B
Speakers:
Sonia Chambers, Executive Director, West Virginia Health Information Network

Lindsay Ferris, Program Director, HIE Projects, CRISP
Augmenting Integrated Care: Focus on Mind and Body in 2 Communities
3:45-4:35PM in National Harbor 10/11
Speakers:
Kathy Church, Director of Clinical Operations, HealthLINC

Lindsay Potts, MSW, LCSW, Project Director, Health Home Indiana Centerstone

Todd Rowland, Chief Medical Information Officer, HealthLINC
---
TUESDAY
Using HIE Technology to Support Patient Care Coordination in Rural and Underserved Communities
9:20-10:10AM in National Harbor 2/3
Speakers:
Carmen L. Hughes, Executive Director, Administrator of Programs, HI-BRIDGE Solutions and HI-BRIDGE HIE, Morehouse School of Medicine

Walkitria Smith, MD, Assistant Professor of Family Medicine, Director, Morehouse Health Care Telemedicine Services, Morehouse School of Medicine
Creating a Community Data Ecosystem: Leveraging HIE to Detect and Address Social Needs
2:45-3:45PM in Potomac A/B
Speakers:
Phil Beckett, CEO, Healthcare Access San Antonio (HASA)

Jennifer Faries, Accountable Health Communities Program Manager, MyHealth Access Network

David Kendrick, MD, Founder & CEO, MyHealth Access Network

Gijs van Oort, Advisor, HASA
---
WEDNESDAY
Behavioral Health & the Criminal Justice System: How HIEs Can Enhance Data Exchange/Health Outcomes
10:30-11:30AM in National Harbor 2/3
Speakers:
Danielle Culp, Criminal Justice HIE Coordinator, Office of Behavioral Health, Colorado Department of Human Services

Kate Horle, COO, CORHIO
Drop us a line if you want to meet up at #SHIEC19, or after the conference.
Booth #504
Michael Sattler, VP Operations
Scott Pelrine, Sales Director
Email us at info@act.md to get connected, or schedule time right here.